April 17, 2019 by Coleman Thedinger
Let's talk about wattage. When you're buying speakers, subwoofers, and amplifiers for your car audio installation, you'll notice they advertise their wattage, often mentioning "peak", "max" and "RMS". These ratings can vary by brand, and they aren't all created equal.

For Amplifiers: These measurements refer to the wattage that the amplifier can output. For amplifiers with multiple channels, you'll see the per-channel ratings which should match with what each channel of speakers are able to handle.
For Speakers: These measurements refer to the wattage that the speaker can safely accept, and turn into audible sound, before it starts to clip or becomes damaged.
Matching the power ratings of your amplifiers and speakers is very important. If you are underpowering your speakers, you won't be getting the full performance and experience that you paid for. If you overpower them, they'll distort and can stop working.

RMS stands for "Root Mean Square", and it's the formula used to calculate the continuous level of power that your amplifier can output or that your speakers can support. If you're looking at equipment that has the peak number front and center, make sure you look for the RMS in the fine print because it's much more representative of your typical listening experience.
You can think of this as the average power that your speakers are designed to accept, or that your amplifier is designed to output to them.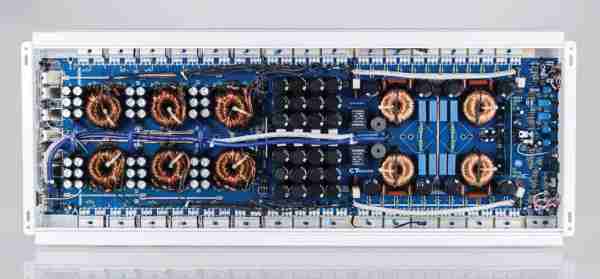 The max number represents the total amount of wattage that your speakers can handle safely, or your amplifier can produce, at any given time. Anytime you're going above the max, you are risking damage to your equipment. Max is different than peak, because max can be sustained, but peak isn't a safe rating to aim for, and peak is also a very wishy-washy measurement in general...
The peak wattage that you'll see advertised on speakers is the absolute peak amount of power that they can handle before bad things start to happen. If this peak level is ever hit, it should only be for a very moment, it's not something that the drivers or amplifiers can maintain for an extended amount of time.
The peak wattage numbers can be kind of arbitrary, and vary a lot based on the manufacturer and how they decide to measure it. This isn't a measurement to put a ton of stock into, and you don't want to bank on it when it comes to the safety of your equipment.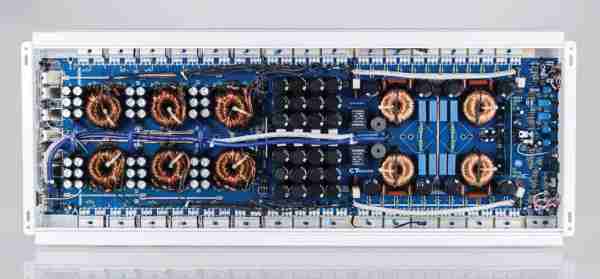 At CT Sounds, we use RMS and Max to rate our speakers and amplifiers, because these are numbers that you can use, and that you can rely on.
If you're shopping around between brands, make sure you're comparing RMS to RMS, max to max, and peak to peak (to a lesser degree). Some brands will print their peak wattage front and center because it's the largest number and it looks the best to people who don't know the difference, and they leave the RMS in the small-print, so it can be tricky if you don't know what to look out for.

TOP SELLING  10 INCH SUBWOOFER 
TOP SELLING  12 INCH SUBWOOFER 

TOP SELLING MONOBLOCK AMPLIFIERS