Different types of Subwoofer Boxes and their purpose (Bandpass, Ported, Sealed)
March 30, 2019 by Coleman Thedinger
A pounding new subwoofer is probably the most fun and most noticeable upgrade you can make to your car's audio system. While crystal clear mids and highs are something we're all in pursuit of, it's the bass that brings it all home.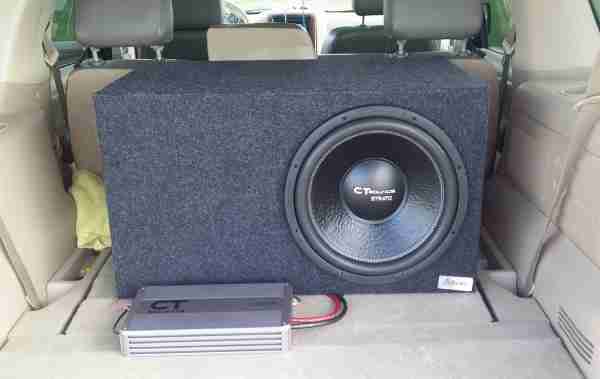 When it comes to choosing your subwoofers, choosing the boxes/enclosures for them, and choosing how to power and position them… the devil is in the details. There are a lot of things you've got to get right for perfect sound. Right now, we're going to compare three different types of subwoofer boxes to help you decide which one fits your goals the best.
Bandpass, Ported, and Sealed are the most common options, but there are also free air subwoofers that mount onto a board and they use the trunk itself as a type of enclosure. There are transmission line and folded horn style boxes, too, which are more complicated designs and more difficult to get dialed-in perfectly. We're going to be focusing on the first three types today.
What are Ported Subwoofer Enclosures?
Ported enclosures give you more volume with less power because they're very efficient. To get similar output from a sealed sub, you'll be looking at spending a lot more and needing to feed them a lot more power.
There's a misconception that ported subwoofers are meant for home theaters, movies, and aren't as good for music. While you are likely to find ported subs in a home theater setup, there's no shortage of people who prefer them in their cars, too.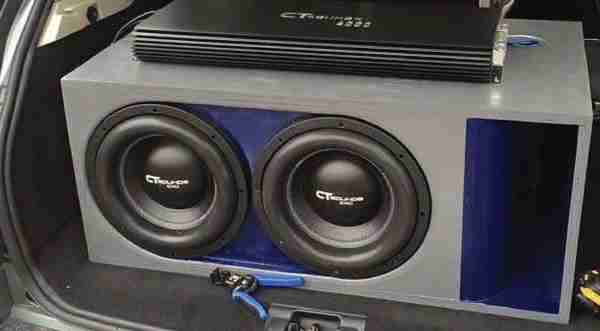 If somebody asks you how much bass you want, and your answer is always "more", then you're a prime candidate for ported subs instead of sealed.
Ported subwoofers are perfect for metal, hard rock, EDM, hip-hop, and any music that really bumps.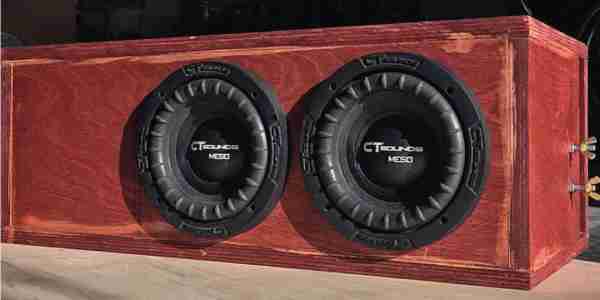 What are Sealed Subwoofer Enclosures?
Sealed enclosures are easier to build in terms of calculations, and physically putting the enclosure together. Unlike ported and bandpass boxes, a sealed subwoofer box doesn't have a port for the air to escape from the enclosure.
While sealed subs are the easiest to design and construct, they aren't as efficient as other styles, meaning you'll need a more powerful amplifier to get the same loudness as you would from a ported box.
The sound from a sealed box can be described as cleaner, more accurate and flatter than other types of enclosures, and doesn't have as much boom. Don't get the wrong idea, though. This doesn't mean that sealed subwoofers can't rock the block, they just put more of an emphasis on accuracy rather than loudness.
Sealed subwoofers work best for jazz, pop music, classic rock, folk, indie, and classical.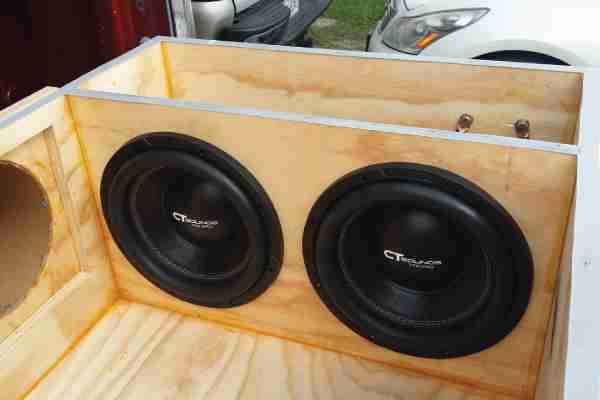 What are Bandpass Subwoofer Enclosures?
Bandpass enclosures are often on the larger side of the spectrum, so you'll have to dedicate more trunk space. This is for serious bassheads. They can produce louder bass at certain frequencies, with tons of slam. The bandpass design is the most unique one that we'll be looking at among the main three options. It's like a sealed enclosure with a ported enclosure added to the front of it.
There are two chambers, the first one is a sealed box that houses the subwoofer. In front of that is a ported box. The difference between a bandpass and a regular ported box is that in a ported box, the port is in the same enclosure as the rear of the driver, whereas with a bandpass the port and the rear of the driver are in separate enclosures.
Bandpass boxes are ideal for genres like hard rock, metal, hip-hop, and reggae.
Final Thoughts: Which Sounds Better?
It's important to match the subs you choose with the style of enclosure that's most suitable for them in order to get optimal sound. Not every subwoofer is going to be ideal for bandpass, or ported, or sealed - so that's something to investigate ahead of time.
There isn't really a"best" enclosure style, it depends on a lot of factors, so by taking the time to understand the nuances of each, you can choose the one that does what you want. Each style of sub box has its own advantages and trade-offs.
We discussed the optimal genres for each type of sub, but at the end of the day, any genre is going to sound great with a quality sub. You can really get into the weeds when it comes to fine-tuning things, but don't let that overcomplicate everything or intimidate you too much.