Difference between OFC and CCA Wire

April 19, 2019 by Coleman Thedinger
You should never underestimate the importance of good quality wire when you're installing a car stereo. Two standard types of wire for car audio are CCA (Copper-Clad Aluminum) and OFC (Oxygen-Free Copper). They're far from equal. Let's go over the differences between these two options.
One of the challenges in choosing speaker wire for your car is to ensure that it's good enough to handle whatever you can throw at it, but without being overkill and wasteful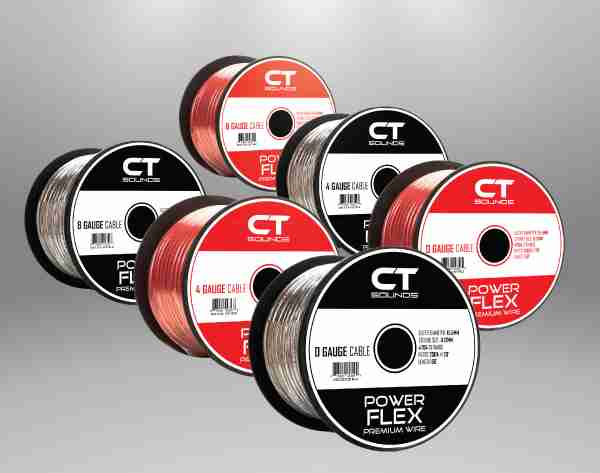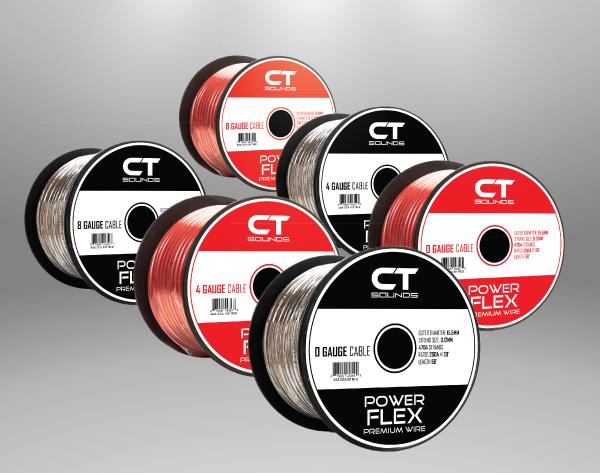 Copper-clad aluminum wire can look the same as other copper wire on the outside, since it's essentially aluminum that is coated in a thin layer of copper. You need to see it head-on in order to see the aluminum in the center.

It's less expensive than a wire that's made up entirely of copper such as OFC. It's also lighter than pure copper wire.
CCA does a better job of conducting electricity than a wire made entirely out of aluminum. The copper coating helps, but it's still not as good as a pure copper wire. It's also stronger than pure aluminum wire, but weaker than pure copper.
CCAis essentially a big upgrade over plain aluminum wire, but it's still a stepdown from OFC. Even for a budget car audio build, it's recommended to save upand get pure copper wire instead of using CCA.
While the idea of oxygen-free wire has been called a bit of a gimmick in the world of home theater and car audio, with some saying it's only marginally more conductive than regular copper wire, the term itself is often used to describe various qualities of wire. There are different standards of "OFC".

In any case, OFC or regular copper wire are both a lot better than copper-clad or pure aluminum.
It's often recommended to buy a gauge larger if you're going with CCA over OFC, but you should just go with OFC wire instead. You don't want to skimp out on quality for something as important as wire, and this way they're all set if you decide to upgrade to a more powerful system down the road. You aren't going to have to re-wire everything.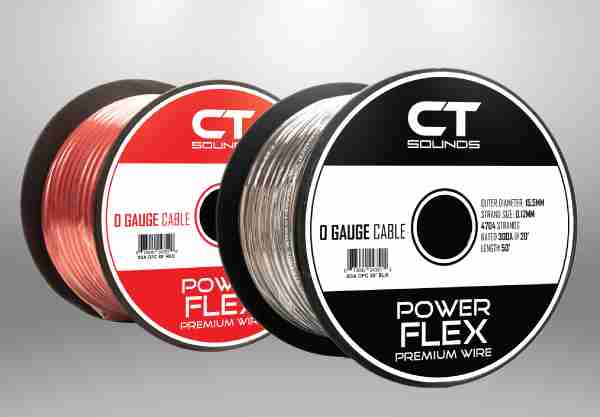 Variations in Quality of Wire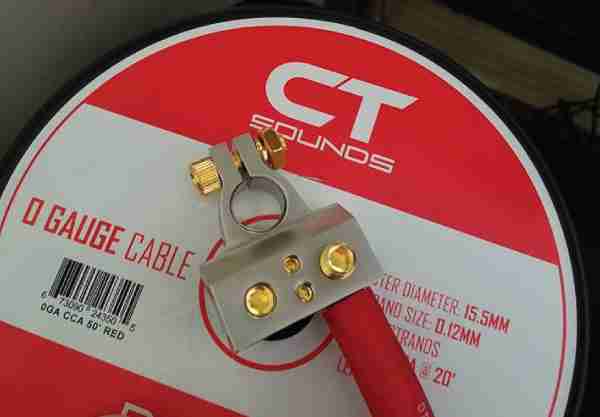 There are variations in the quality of wire that will impact how well it can conduct electricity to deliver both power and audio signals to your equipment. Certain wires in your car's electrical system are lower quality right out of the gates, and those are addressed by performing a "Big 3 Upgrade" to bring them to a 2 or 1/0 gauge. This is important because your car's stock electrical system was designed to handle a very specific load, and when you start upgrading your audio equipment, it puts more pressure on that wiring, hence the need to upgrade to a lower gauge. But gauge doesn't always tell the full story.
At the end of the day, look for OFC wire, even if it doesn't meet the highest standards of being below .001% oxygen or any of the highest standards set out for industrial purposes, it'll still be a big step up from cheaper alternatives.

Possible Issues with Using the Wrong Wire
Corrosion is a potential issue with wiring, as time passes, and moisture and weather manage to seep in. Add in high voltage traveling through the wire, especially when using lower quality wire or using the wrong wire for the job, and it's only a matter of time until things start to go wrong. Corrosion can lead to short circuits, which can be disastrous in some cases. Equipment can be damaged, and without proper fuses, this can even start a fire.
If you're using wire that can't handle the amount of wattage flowing through it, it'll start to overheat. In some cases, that won't be a huge deal as there's a tiny bit of wiggle room, but eventually it can start to melt the protective casing around the wire, leaving the hot wire running through your vehicle.
AMPLIFIER WIRING KIT COLLECTION