Mr. Thedinger purchased Mastio & Company in 2000, a market research company specializing in collecting and analyzing customer perception data with competencies in transforming insights into strategies and actions that drive business improvement. Mr. Thedinger increased earnings by 150% and created a stellar reputation. The firm manages over 50 studies annually representing a wide variety of products/services. Many of Mastio's clients are Fortune 100 and 500 companies including FedEx, UPS, Berkshire Hathaway, BP, ExxonMobil, Dow Chemical, Shell, Chevron Phillips Chemical to name a few.
Mr. Thedinger purchased Welling & Company in 2007, another market research company with an oilfield focus. Mr. Thedinger increased revenue by 200%, net margin over 75%, ROIC 300%+ and debt free after 34 months. The oilfield downturn, litigation with key management - decimated the business and has not been able to recoup. 
Both market research companies provide clients with:
Expertise with Performance Improvement Issues
Customer Value Analysis (Benchmarking) – clients learn how to effectively compete in one's market.
Customer Satisfaction Analysis – allows clients to maximize customer satisfaction vs. their competition.
Net Promoter Score Analysis – clients learn how to manage and improve customer loyalty – for faster and more profitable growth.
Defection Intervention – Shows clients how to maximize customer retention through proactive intervention.
Product Quality Benchmarking & Analysis – allows clients to maximize product quality vs. their competitors.
Expertise with Assessment and Evaluation Issues
Organizational Culture Evaluation & Alignment – clients learn how to align their organization to their market more effectively than the competition.
Brand Evaluation & Alignment – allows clients to align their brand to ensure optimal market position.
Opportunity Assessment – clients use a tested model to assess the potential of an opportunity such as a new product launch or new market entry.
Source of Volume / Migration Analysis – allows clients to maximize customer penetration with existing and new customer segments.
Mr. Thedinger, along with his son Coleman launched a consumer car audio lifestyle brand - "Audio Technix" in 2010, rebranded to "CT Sounds" in 2013.  Today the company sells amplifiers, speakers, subwoofers, wire, etc. through its own website and several e-Commerce sites such as Amazon, eBay, and Walmart.com. Under Coleman's leadership CT Sounds until his death in 2019 imported more than 1,000 containers, launched over 250 different car audio products, received trademarks in 7 countries and had his best year in 2018 with positive cash flow and earnings.

Prior to 2000, Mr. Thedinger had prior experience in acquisitions, finance, sales, marketing and management with Drexel Burnham Lambert and with Land O' Lakes. Mr. Thedinger served as a divisional President at Urbana Laboratories and was a member of the senior management team of its parent which was owned by Land O' Lakes. Urbana is/was a fermentation company of nitrogen fixating bacteria for legume plants. These microbials were marketed through a farmer distribution network of agricultural companies. Under Mr. Thedinger's watch, pretax earnings increased 400% and ROIC by 550%. Mr. Thedinger also identified/completed acquisition of a Brazilian Company (1999) achieved +20% ROIC in year one. Land O' Lakes has since sold off Urbana Laboratories.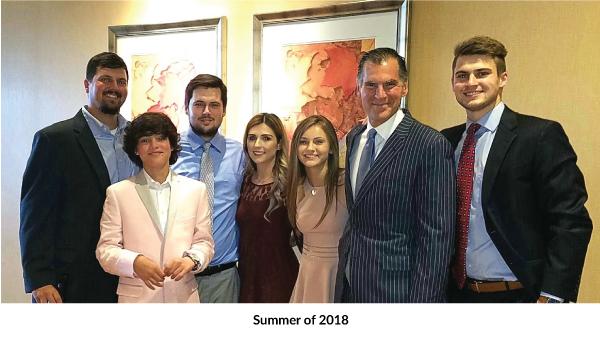 Mr. Thedinger received his Bachelor of Arts degree in Economics and Business Administration from Westminster College in Fulton, Missouri and a Master's in Business Administration from Vanderbilt University's Owen School of Management in Finance, in Nashville, Tennessee.
Mr. Thedinger has five children and has many interests including travel, the arts, charitable causes such as Multiple Sclerosis and endurance challenges i.e. mountain climbing.
Follow Bart Thedinger online