ABOUT US:

CT Sounds is a consumer electronics manufacturer of car audio products - amplifiers, subwoofers, speakers, wiring & accessories. The company was founded in early 2013 by Coleman Thedinger at 21. The vision was to create a company that could offer high-quality car audio products at an affordable price while offering industry-leading customer service.
Today, the business is owned and operated by our CEO, Calvin Thedinger, who took over ownership of the brand in November 2020 at age 23. The company is headquartered in Houston, TX, and recently moved into a new 10,000 sqft warehouse to keep up with the demand from our loyal customers. 

CT Sounds was created to give audio enthusiasts a way of expressing themselves with their favorite pastime. We make it a point to constantly and consistently exceed your expectations. Our team consists of passionate and dedicated individuals who are only happy when you are happy. CT Sounds is here to innovate and create. We would love for you to be a part of it.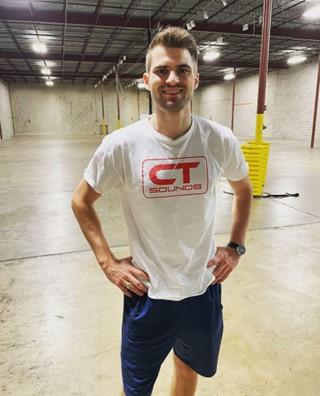 from our new 10,000 sqft warehouse located in Houston, TX.